You can also read the Jesus Story Book Bible in Khmer on your Apple or Android Tablet. Please fill out the form below and click the download button.
Download coloring pages from the Jesus Storybook Bible to use with your Sunday school. Please fill out the form below and click the submit button.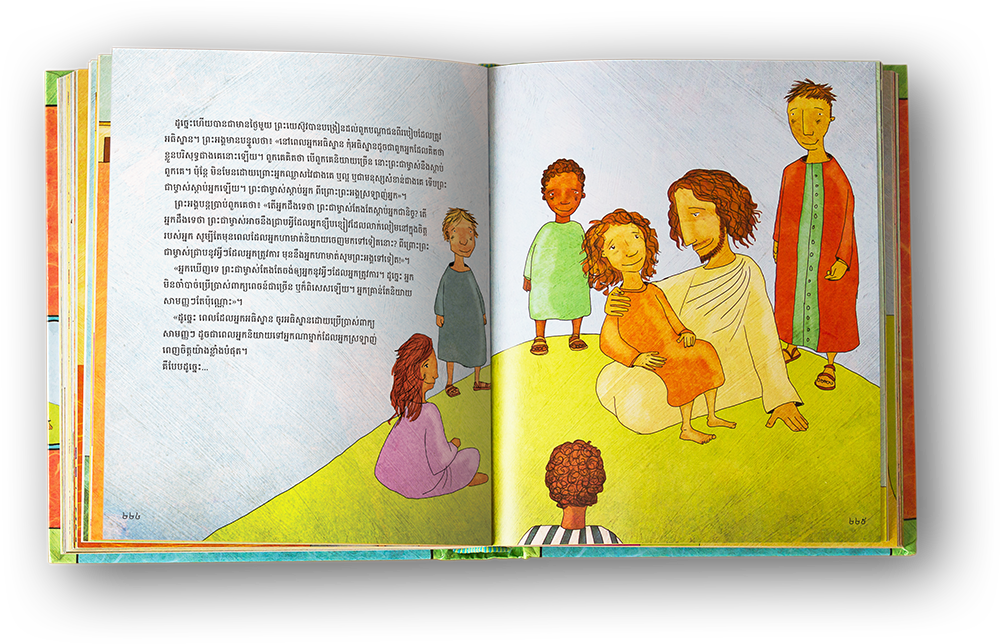 The Jesus Storybook Bible tells that Story beneath all the stories in the Bible. From Noah to Moses to the great King David, every story points to a Child. The one upon whom everything would depend… There are lots of stories in the Bible. But all the stories are telling one big story. The story of how God loves his children and comes to rescue them. The Jesus Storybook Bible invites children to discover for themselves the one who is at the center of God's great rescue story — and at the center of their story, too. Because the Bible isn't a book of rules. Or a book of heroes. The Bible is most of all a story. And at the center of that story is a baby. And every single story in the Bible whispers his name.
Order Now
Fill out the following form to place your order for pickup in Phnom Penh Thmey, Cambodia or call us at 078-943-658. The cost is $5 per book.
Yes! Many generous people throughout the world have contributed financially to this project which allows us to give a majority of the Jesus Storybook Bibles away for free. If you or your ministry do not have the money to purchase books, please contact us and we can work out a way for you to receieve free copies of the book.
You can pick up your book order at our office in Phnom Penh Thmey: Google Map. Please be sure to call before you go to ensure someone will be there to receive you: 078-943-658
Have a question? Contact us by phone at 078-943-658 or send us a message using the form below.